Obľúbené plyšové zvieratko
"Veľa ľudí hovorí ku zvieratám. Maloktorí počúvajú. To je ten problém." Benjamin Hoff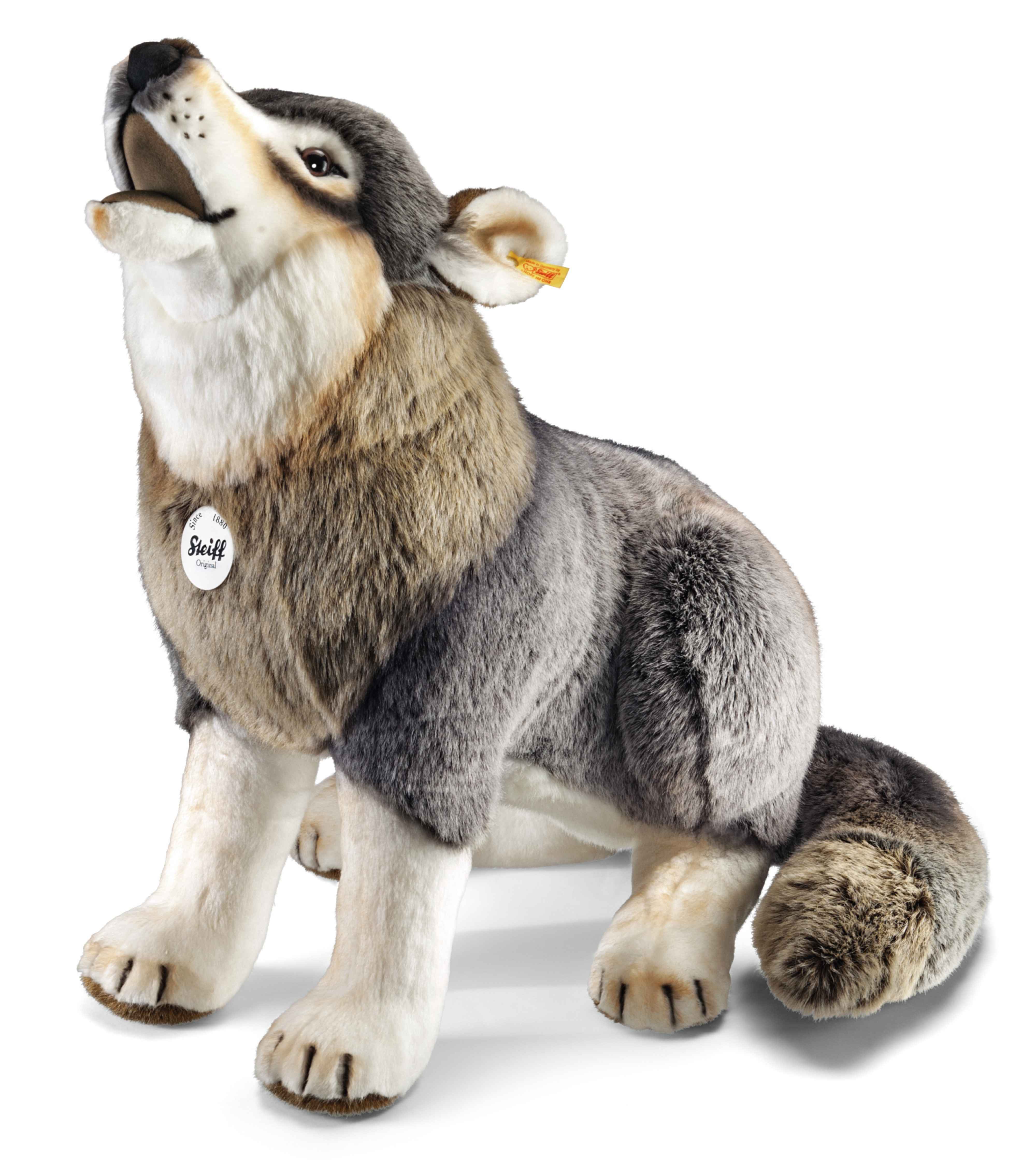 Na spoločnostiach Steiff a Teddy Hermann je najúžasnejšie to, že vyrába množstvo plyšových replík tých ozajstných zvieratiek, domácich i divožijúcich. Deti i dospelí si nájdu obľúbenú mačičku , ale i repliky niektorej obľúbenej psej rasy.
Výber plyšového zvieratka by nemal byť náhodný, ale výsledkom dôkladného uváženia. Čo dávame do vienka dieťatku so zvieratkom, ktoré sa môže stať jeho obľúbeným? Dali sme si záležať a náš výber pre blízkeho hovorí, poznám ťa natoľko, aby som vedel, toto je jedno z tvojich obľúbených zvieratiek?
Zvieratá nás obklopujú a sú súčasťou nášho života. Väčšina deti prirodzene zvieratká miluje. Zvyčajne nemajú predsudky ani voči tým, ktoré my dospelí pokladáme za škaredé či sa ich štítime, i keď často neprávom. Každý z nás je priťahovaný nejakým zvieraťom a má svoje obľúbené, či už si to priznáva alebo nie. Vybrať si zvieratko, ktoré sa nám páči a ktoré milujeme, hovorí veľa o našej osobnosti a povahe a je súčasťou symboliky mnohých kultúr.
Zvieracie znamenia sa nachádzajú vo všetkých kultúrach, gréckej, keltskej, nordickej, čínskej, japonskej a mnohých ďalších. Dokonca i v našom európskom horoskope.
V ponímaní mnohých kultúr zvieratá hrajú veľkú úlohu v našom živote. Pomáhajú nám objavovať seba samých, zachytávajú našu predstavivosť, poskytujú nám neuveriteľné spôsoby k vyjadreniu seba saméko a k sebauvedomeniu.
Navyše nám pomáhajú v chápaní našej minulosti a ak sme pozorní, odhaľujú záblesky našej budúcnosti.

Zvieratá už od nepamäti slúžili ako zvestovatelia osobnostných rysov, ktoré sa my ľudia snažíme dosiahnuť. To robí zo zvierat jedny z najsilnejších symbolov v našej duchovnej oblasti. Zvieratá nám ponúkajú predstavu o tom, ako by mohol náš život vyzerať, keby sme žili oveľa jednoduchšie, s čistými myšlienkami a emóciami.
Zvierací symbolizmus je veľmi silný v totemizme amerických domorodých Indiánov. Význam totemov ponúka celistvý jazyk života, prírody, ducha. Slovník definuje totem ako "Prírodný objekt, zvyčajne zviera, ktoré slúži ako výrazný, často uctievaný znak alebo symbol. Prostriedok osobnej alebo duchovnej identity." Indiáni hľadia na všetko živé alebo neživé ako vlastníka ducha. Uvedomujú si, že všetko vo vesmíre má hlbší zmysel a všetky objekty a bytosti si zaslúžia pozornosť a rešpekt. Symbolizmus má celý rad významov v ich živote, predovšetkým ponúka duchovnú pomoc a uistenie, že strážni duchovia sú prítomní, či už ide o požehnanie domova alebo úspech bojovníka. Domorodci hľadali svoje zviera v tranze a v cieľavedomom putovaní do ríše prírody.

Ľudia sa dodnes zaujímajú o zvierací symbolizmus za účelom osobného rastu. Objavovanie, komunikácia a snaha o súlad so stranou zvieracieho života je zásadná v procese stať sa celou ľudskou bytosťou a prispieť k vytvoreniu harmonickej rovnováhy na zemi. Zvieratá sú čisté vedomie a prepojenie s ich energiou nás obrúsi čistým, pozitívnym spôsobom.

Poznanie významu zvierat nás dopĺňa a posúva ďalej ako človeka. Ak nájdeme svoju spriaznenú dušu v podobe zvieratka, už nielen hovoríme ku zvieratám, ale i počúvame, keď k nám hovoria. Tento návrat k prírode znamená byť opäť nevinným, divokým dieťaťom plným potenciálu.