With the Teifoc supplementary Cement Mortar packs you can build every Teifoc model again and again! The cement is safe and soluble in water so that the bricks can be reused again and again.

* teach children the basics of brick and mortar building
* at high temperatures baked bricks, just like bricks used on real houses
* safe and soluble sand and corn-extract based mortar
* detailed instruction, templates
* mortar, mortar cup and an architect-like trowel including
* reusable buildings: just put the model into water for a while
Teifoc is designed, engineered, and manufactured by Eitech in Germany.
Additional Information
| | |
| --- | --- |
| SKU | TEI0902 |
| EAN | 8594877035521 |
| Country of Origin | Germany |
| Brand | Teifoc |
| Manufacturer | Eichsfelder Technik eitech GmbH |
| Age | 6 Years + |
| Dimensions | 150x80x180mm |
| Material | clay/sand |
| Certification | American Society for Testing and Materials |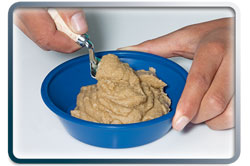 The mortar is made from a mixture of fine sand and a maize(corn)-extract.
To make the cement, mix 3 level tablespoons of cement-powder with 1 tablespoon of water until the mixture is smooth.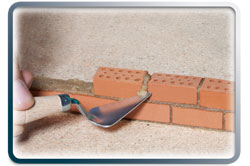 With the trowel, apply sufficient cement on each brick. Put the brick in the required position and push down firmly.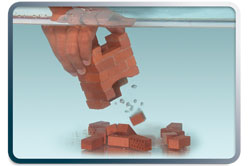 The bricks are reusable after immersion in water for a few hours. After the cement is dissolved, clean the bricks with fresh water and let them dry before using them again with new cement.
To see all products of brand , please click on its logo below